PROGRAM
3D PRINTING IN THE DENTAL SECTOR
Technological services program
An introduction to professionals in the technological adoption of additive manufacturing.
ThinkIn3D Mataró launches the first edition of training aimed at the dental sector of the health value chain, to introduce professionals to the adoption of additive manufacturing. Thanks to the knowledge and equipment available in this space you will be able to experience first-hand with your own projects.
In this program we will show you:
State of the art of additive manufacturing in the dental sector.
3D models preparation for printing. Using the model preparation tools before printing.
Application of each of the technologies installed in ThinkIn3D, from the model, machines' preparation, their programming, manufacturing and constructions' post-processing.
Execution of practical projects depending on the needs of each participant.
Program duration: 20 hours (between sessions and practical project).
Starting on: 13th June
Schedule: Weekly sessions Tuesday and Friday from 4 to 6 p.m.
3DTech Day
Sign up for the information session on the upcoming ThinkIn3D Mataró technology transfer program in 3D printing for professionals in the dental sector.
Schedule: June 6 at 3pm – Online or in person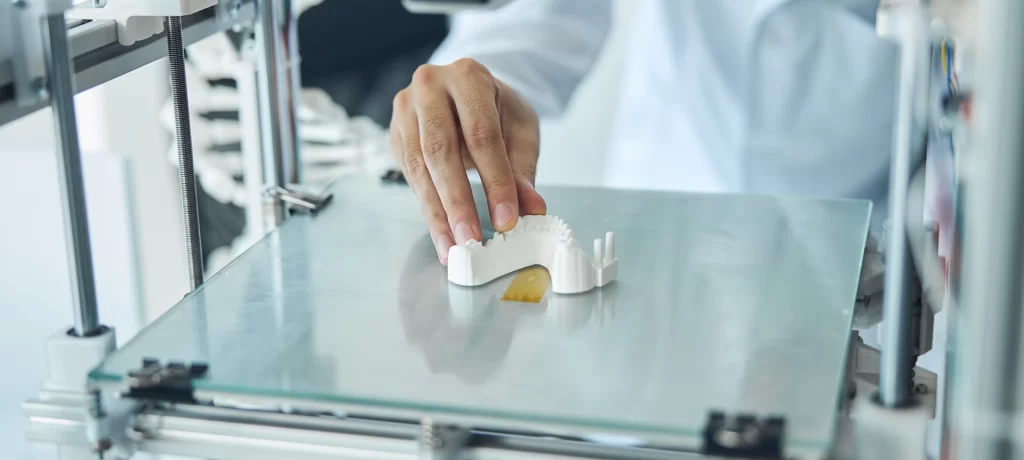 Do you want to promote a project in the dental sector based on additive manufacturing?
Sol·licita més informació